Weight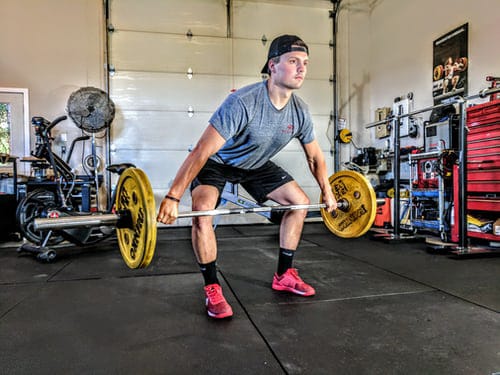 How to gain weight healthily?
Want to gain weight healthily? We will help you to gain weight. Being underweight is a sign of illness. If you're going to fit in a particular outfit, with the right food, breakfast plan, and proper exercise, you can achieve your weight gain target in few days. For thin people, weight gain also plays an essential role in improving their beauty and health. So, read this article carefully. You need to know that you can gain more than 2 or 3 pounds in 10 days. If you are too thin and have a stick figure, weight gain helps you achieve an attractive personality.
Many tips can help you gain weight. Here are some of them.
Eat and drink more often
Eating more will make you gain weight. However, it would help if you remembered that your diet should consist of healthy, caloric, and nutritious foods. Instead of bad-calorie foods like cookies, sugar-sweetened beverages, and deep-fried foods, take advantage of natural foods as fresh as possible. If you want to gain weight fast, you need to eat about six meals a day, breakfast, lunch, dinner, and more after-dinner snacks. Do not reduce the amount of food you eat, especially before and after exercise. Also, it would help if you used the Body Mass Index (BMI) tool to determine a healthy weight. In general, a good BMI for the human body would be from 18.5-24.9
Increase your diet
Have you tried increasing the food and breakfast portions? It is one of the principles in the article on how to gain weight healthily for thin people. For every meal you take, you take a little more for everything. It will help your stomach relax slowly and load more food.
Eat quickly
When you eat slowly, you create the best conditions for your body to digest your food, and as a result, you feel fuller.
If you eat fast, you can eat more before your body feels hungry. It has been researched and proven. It is one of the points for long-term gain weight without using any drugs.
Lifting weights
To gain weight healthily, lift weights because it helps you convert more fat into muscle. Include weight lifting in your training program at least three times a week.
Eat extra snacks before bed
If you are trying to lose weight, we recommend cutting carbs after 9 pm. After dinner, remember to have another snack plate before bed. It will help you add more calories and protein to your body long before you go to bed.
Proper sleep
When we sleep, most of the muscles regenerate and develop at the same time. Therefore, good rest and sleep days are essential for muscle mass development. Consequently, it is recommended that you get at least 6-8 hours of sleep. Just as exercise and other things are essential for weight gain, so does regular rest. You may not see muscle growth as much as expected if you do not sleep regularly. Are you looking for weight gain? Then try sleeping regularly to see things change miraculously.
Increase appetite
If you are having a hard time satisfying your hunger, there are many ways to help you. Try a light walk before dinner or go to the gym and try to eat again. Physical exercises use energy. If you are also having trouble, why not try to make the food of your choice. From there, make sure you eat plenty. Try to improve the taste of food. You can make your dish different from salty, spicy, hot, sour foods. Drink water after eating. Water will make you feel comfortable, but it makes food faster to digest.
Lots of small meals
It is common for many of us to choose three meals a day and often too many meals. However, do you guarantee that you will finish the big meal? Instead of increasing the size of a large meal into one feed, Divide that meal into 2. Instead of eating three main meals, we will divide them into six smaller meals. The general rule is that you have to eat the next meal every 3-4 hours.
Drink plenty of fluids
When it comes to gaining muscle mass, the amount of water is the answer. Stay hydrated and drink plenty of nutrients such as milkshakes, and fresh fruit juice to increase caloric intake.